Today, to run an online store, you do not need to look for programmers with designers. You can do everything alone: ​​create a page from blocks, load a catalog with goods and connect services for working with orders. In this article we explain how to build an online store on the  platform for creating Tilda sites. Entrepreneurs, well-known design studios and big brands make their projects on it .
Find a tool that is convenient to work with.
There are many different tools for creating websites on the Internet — it is important to determine which one is right for you. Different services offer different approaches — Tilda allows you to build a site as a designer. The necessary blocks can be added to the page from the library. There are covers, reviews, contacts, forms, product cards. In total, the library has more than 450 variants of blocks in 28 categories. To change the headers and photos on the page, you do not need to dig into the code or a complex CMS-system. The text changes as in a text editor, and the pictures are loaded by dragging or a couple of clicks. All changes are immediately displayed on the screen as they will appear on the site.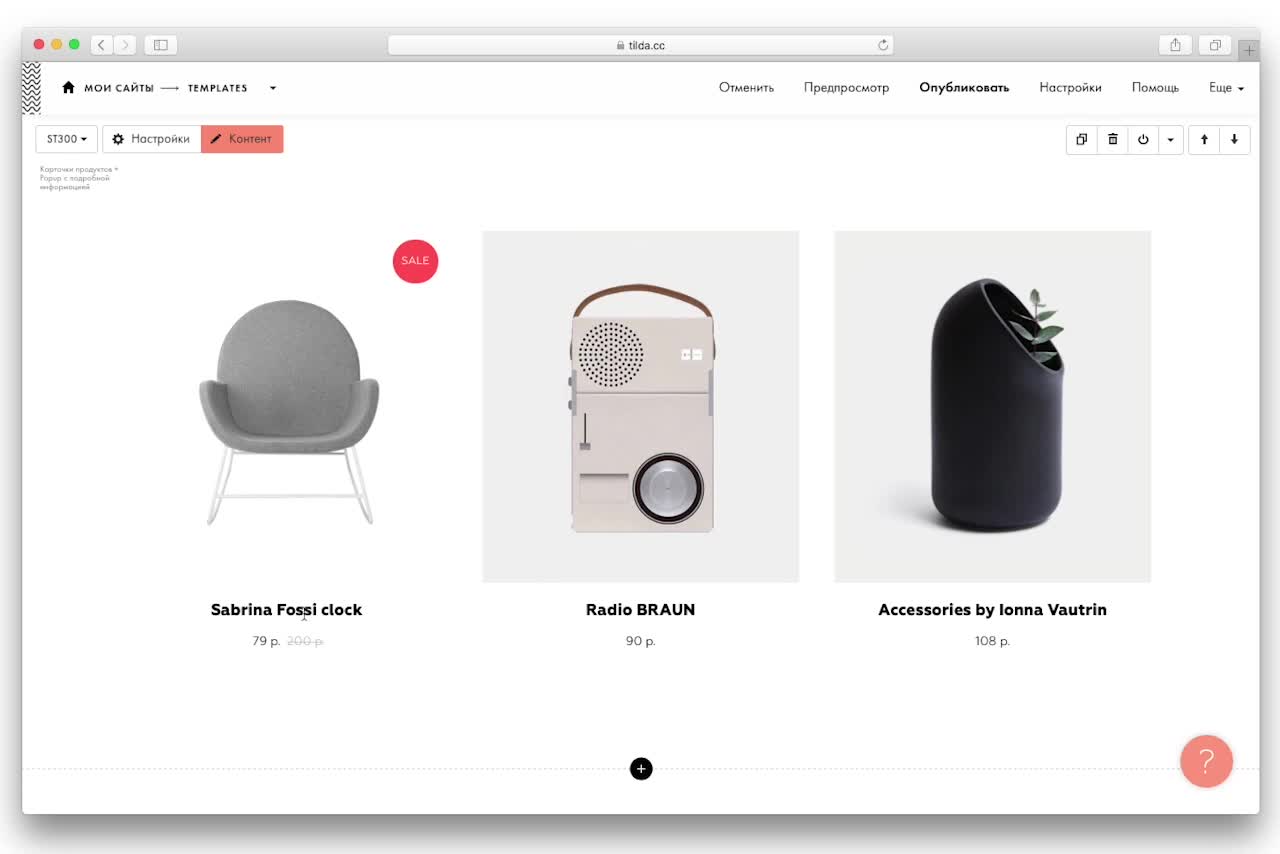 Feel free to use ready-made templates.
Design for an online store is not necessary to reinvent from scratch. You can take one of the templates and customize it. Now in Tilde there are more than 150 of them: the designers of Tilda made them taking into account the specifics of different types of business. Some templates are more suitable for selling clothes and accessories, others — for homemade food, plants, wooden goods. Each template consists of blocks, so it can be completely remade under their tasks.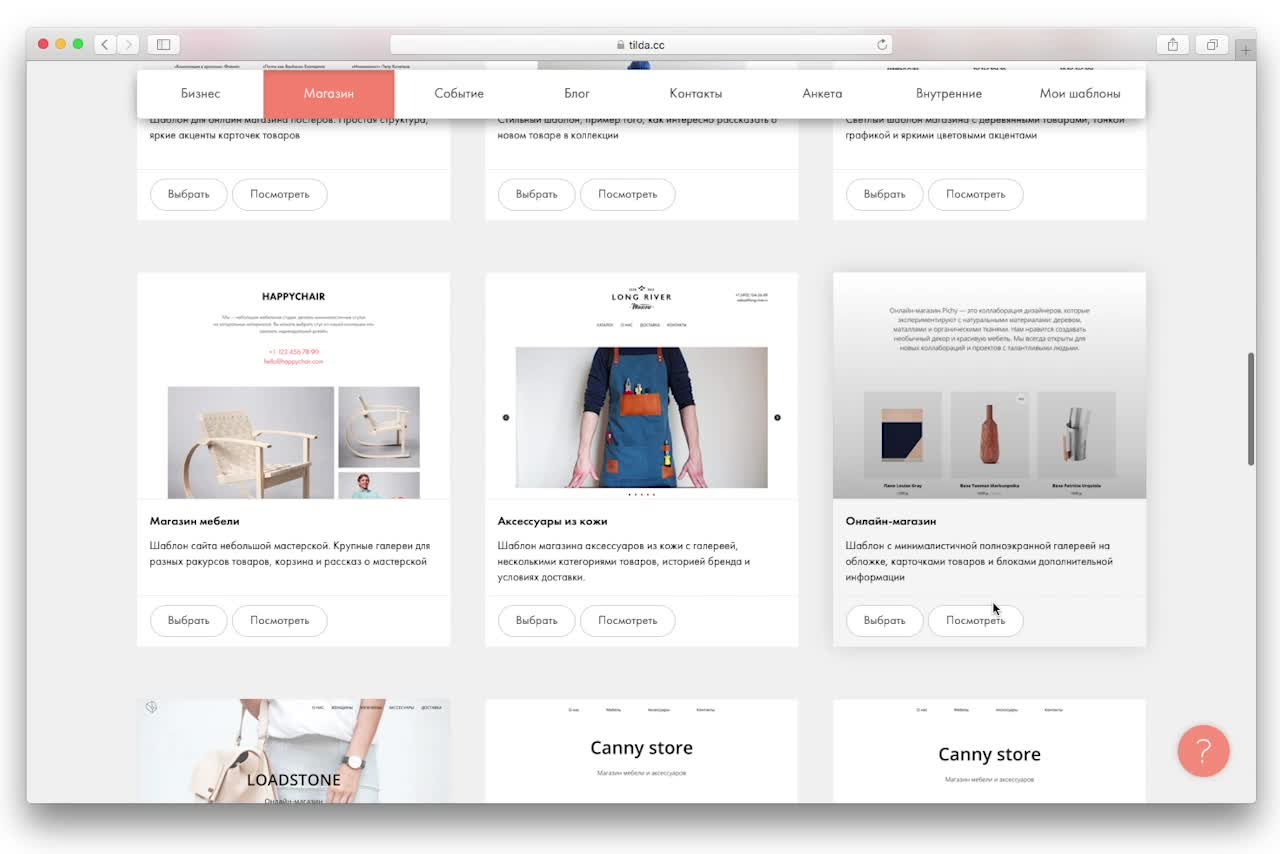 Fill the catalog of goods
The product catalog is the main part of the online store and the control panel for goods. Here you can add new positions, divide them into different sections, manage the number and characteristics. Changes are immediately displayed on all pages of the online store. On a separate page of the store, you can display the entire catalog or a separate category. The product database can be exported or imported in CSV or YML formats.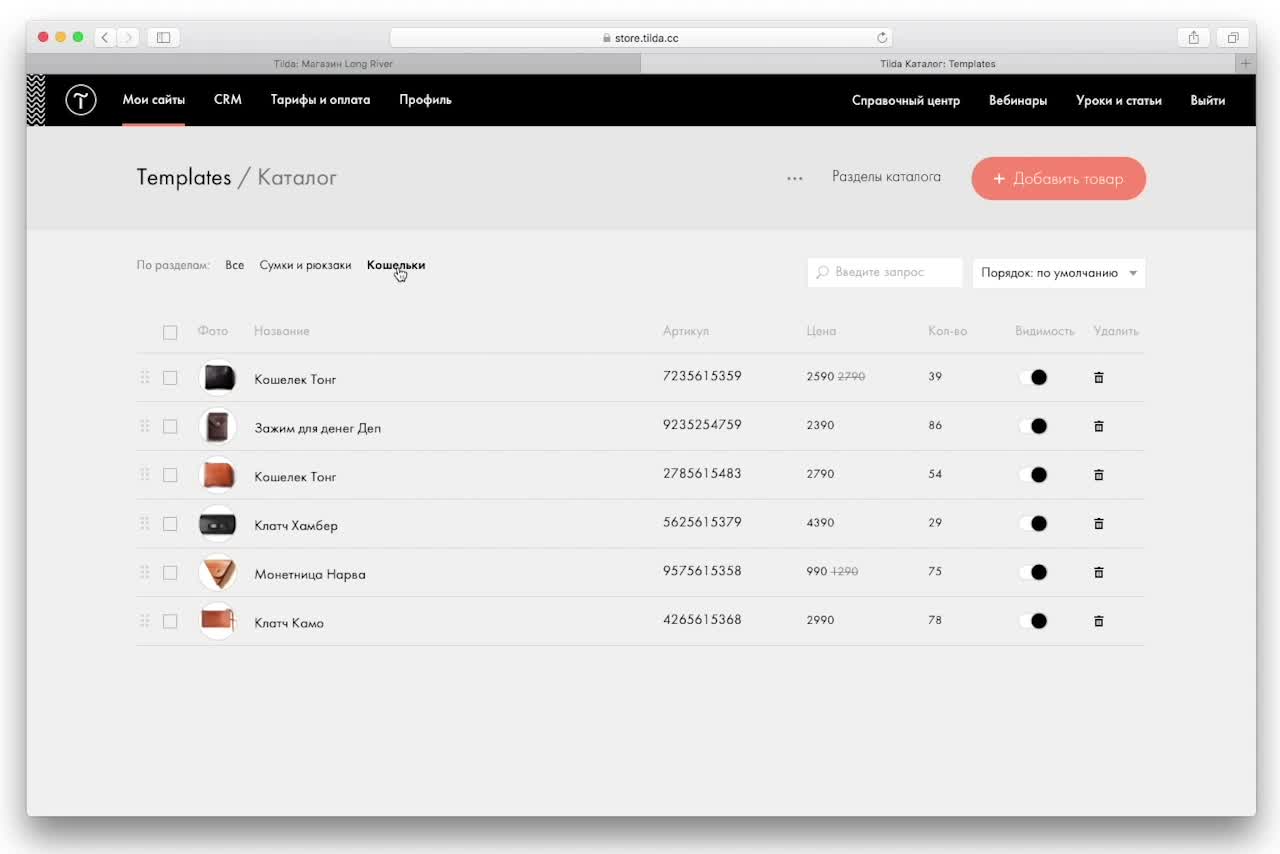 Customize cart and order form
«Basket» is added to the pages of an online store, like any other block from the library. It can be flexibly customized — add fields with the necessary contacts, a choice of delivery options and payment methods, and then customize the appearance. Separately, you can set up a notice of purchase — a letter with information about the order, which will automatically come to the client after payment.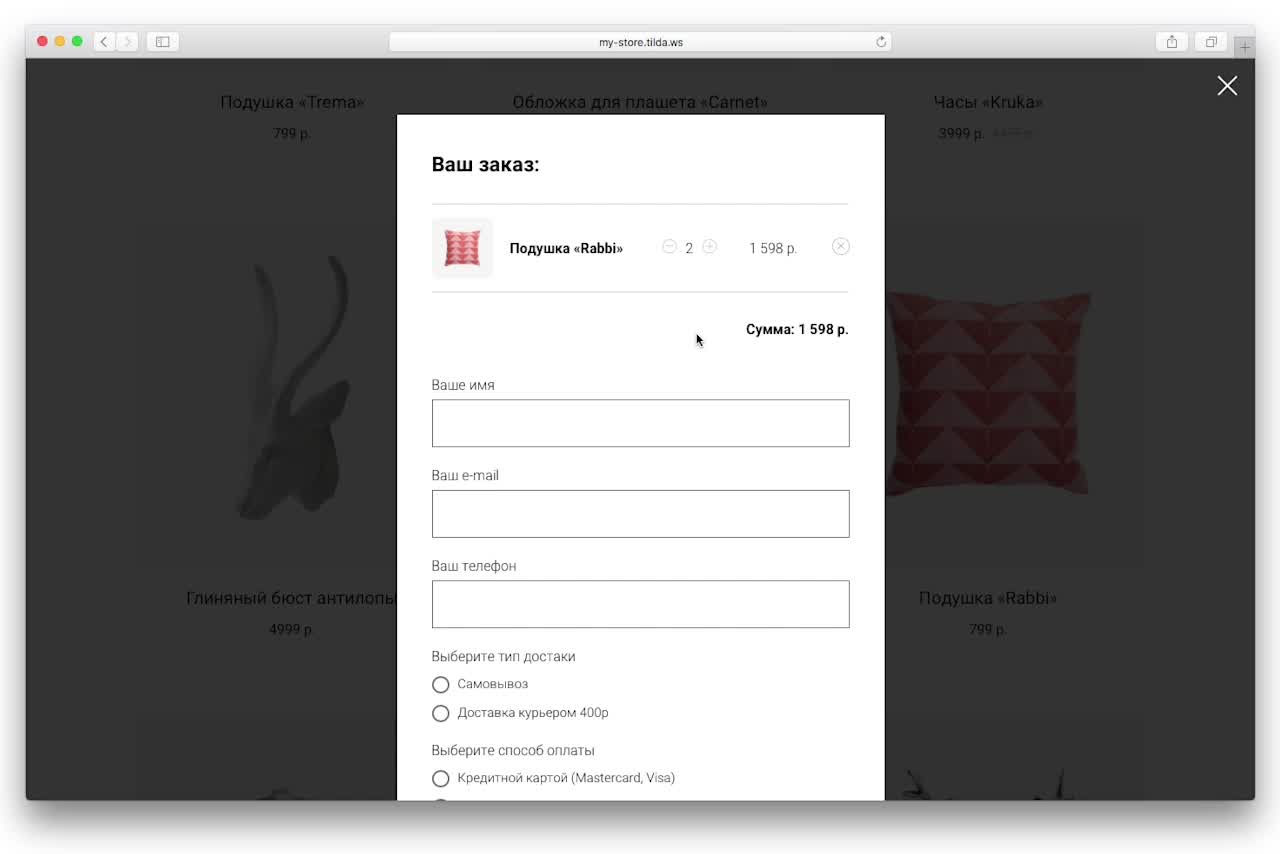 Connect online payment orders
In 2019, to offer customers payment in cash only means losing some customers. In Tilde you can connect online payment with VISA and Mastercard bank cards, as well as with Yandex.Money, PayPal, Apple Pay and Google Pay payment systems. If there are several systems connected, there will be a choice in the basket.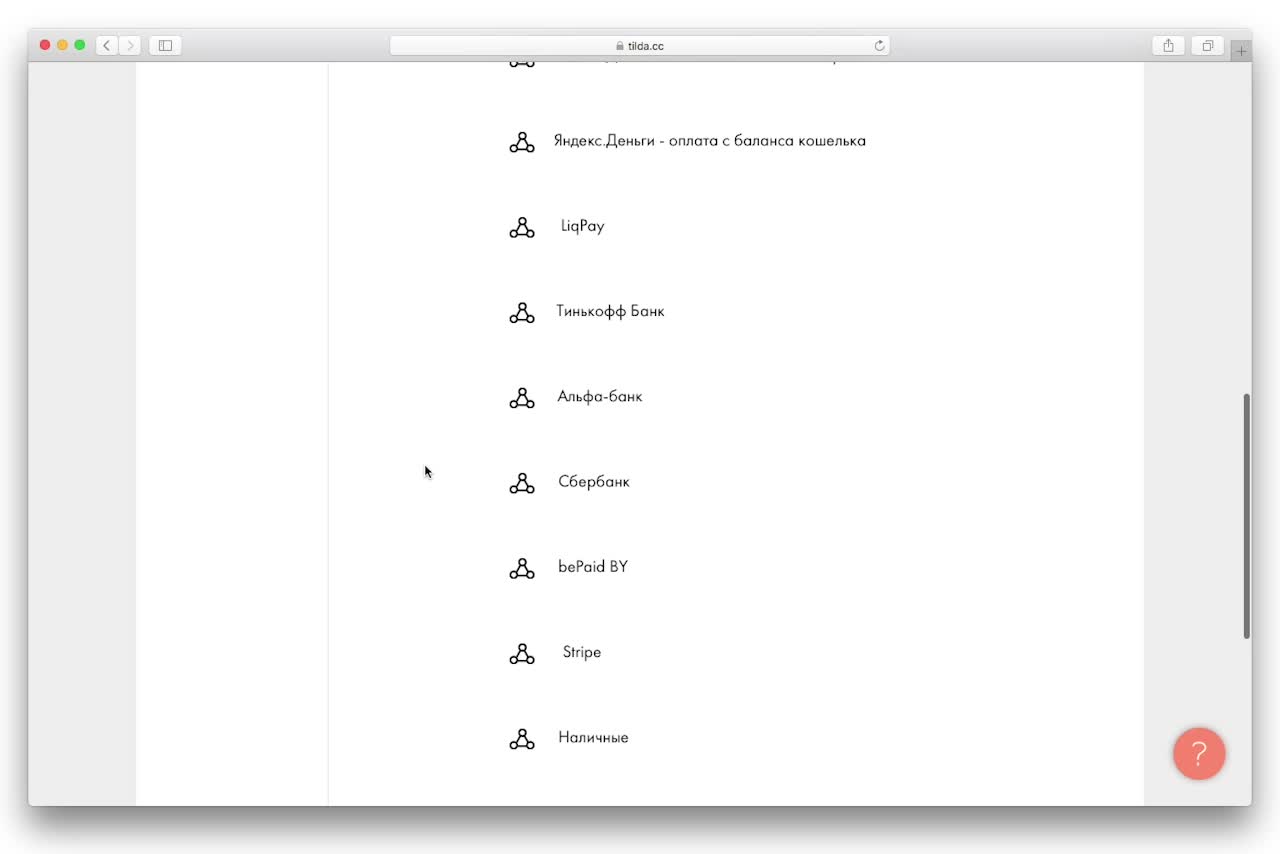 Increase sales using CRM
The built-in free Tilda CRM will help you work with orders and maintain a customer base. You can also customize the integration and receive requests in  amoCRM or «Megaplan» — this is easy to do in the settings of the site. You can also take orders through other channels — mail, instant messengers or Google-tables. In total, 18 data reception services have been integrated with Tilda .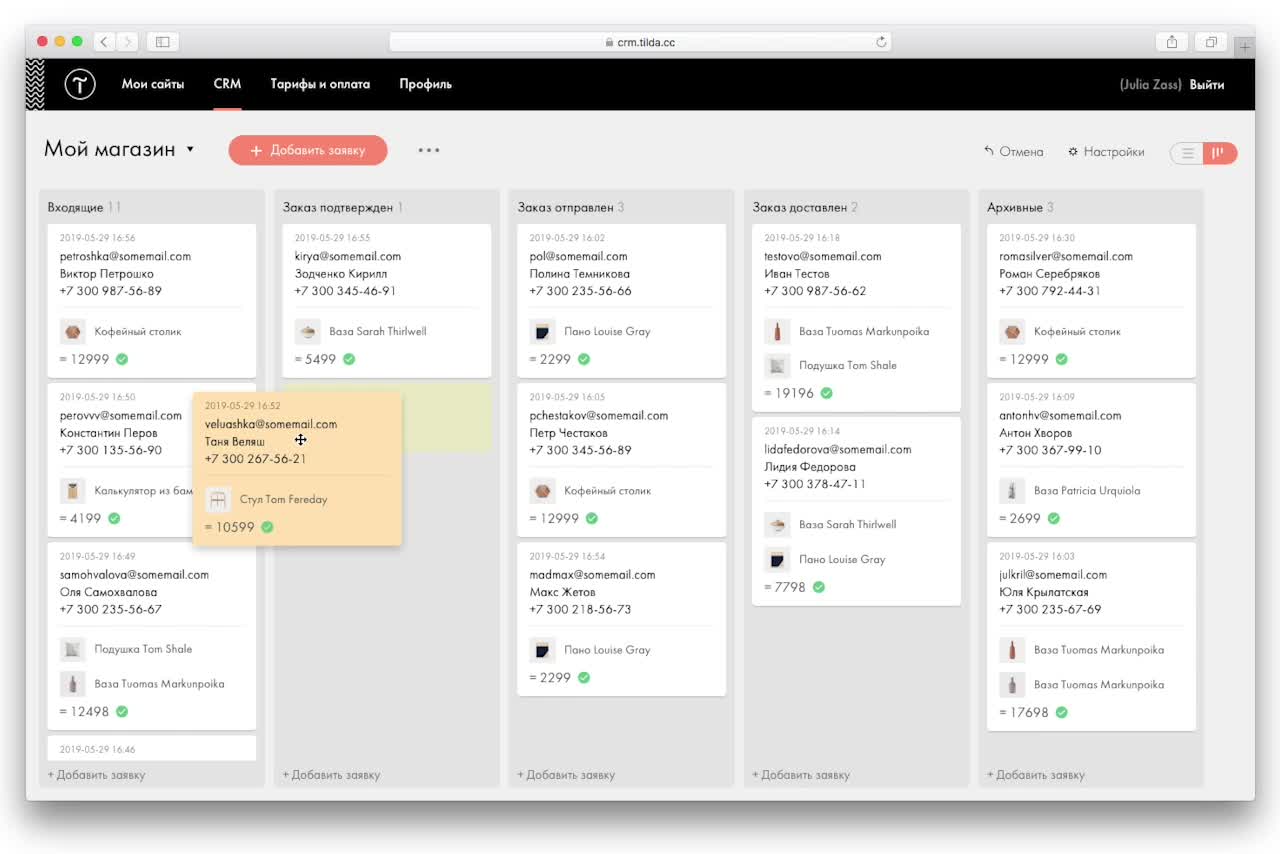 Tackle SEO: optimize your store so that search engines index it
Thanks to search engine optimization, you can get new customers — and for free. In the Tilda interface, there are SEO settings needed for search engines to "see" your store. Here you can add a title and description of the page, create a structure with headings of different levels, set alternative text for images. For each store, Tilda will generate a separate file with links to all products. It can be downloaded to the Yandex.Webmaster panel and the Google Search Console so that search engines can quickly see the positions.
The Tilda Help Center has a whole guide to SEO settings for newbies.
Make sure the store looks good and works on mobile devices.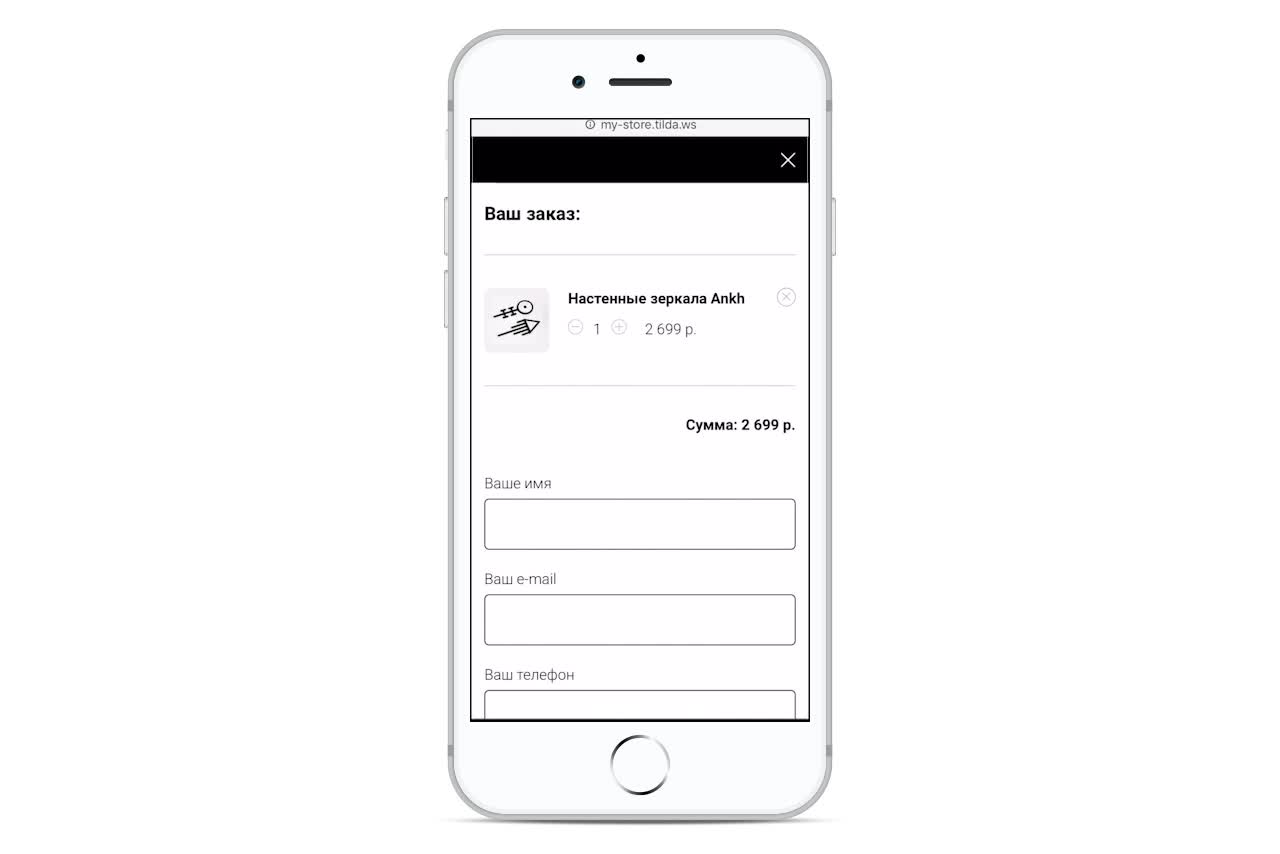 There are 5.11 billion unique mobile users in the world . It is important that the site looks equally good both on the computer and on mobile devices. All online stores created on Tilde are responsive by default — you do not need to make a separate mobile version of the site. Tilda will automatically tweak pages for tablets, smartphones, laptops, and large monitors.
Connect domain and publish your store
Domain is the site address. If you already have one, you can link a domain to an online store on Tilda. This is done in the site settings. If there is no domain, you can buy it or pay any tariff for one year and receive a domain registration as a gift. To make it work, read this manualand follow all its points.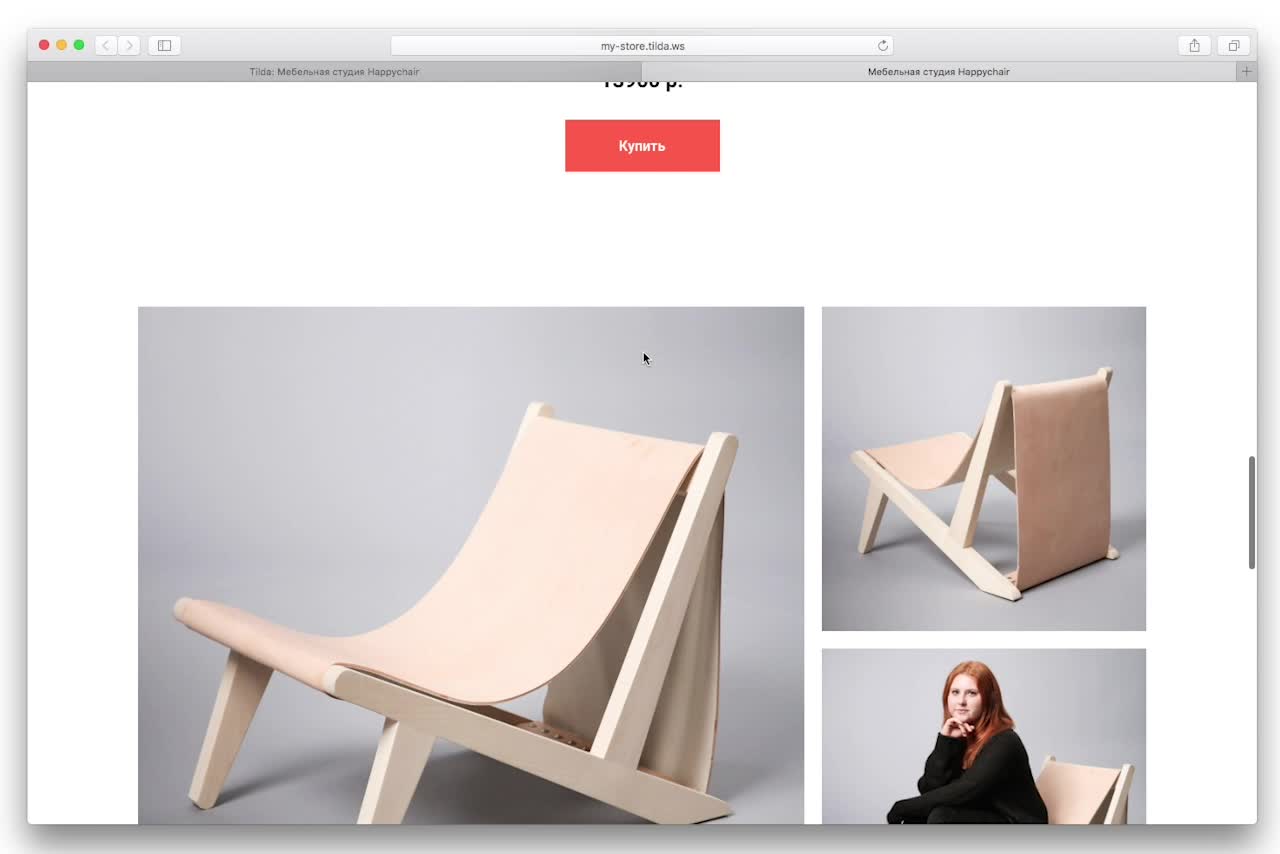 Learn from video tutorials and ask support questions.
If something goes wrong with you or you are faced with a non-standard task, you can always find the answer in the video tutorials on YouTube or write in support of the platform. Tilda also has a well-developed Help Center and its own series of video tutorials — for example, "How to create an online store" —that will help you to master the platform yourself. When there is no time for the project, the development of the site can be delegated. To do this, there is a platform Tilda Experts , which will help you find a proven designer on Tilda .
Save money with flexible rates
Start working at Tilde for free. As soon as you are ready to launch the store, you can switch to a paid subscription. Personal tariff will cost you only 500 rubles per month if you pay for a year — with it you can create an online store on your own domain.
To create your online store, register on the Tilda platform for free and try all the features.